Sick and Tired
Healing the Illnesses Doctors Cannot Cure
"At long last, a book not by some New Age nutter, but by an eminent doctor on the massive challenges our society faces in Healing the Illnesses Doctors Cannot Cure… A book that should be prescribed to all medics"

About Me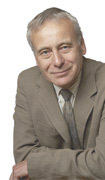 I am a physician and psychotherapist and I look after people with a medically unexplained illnesses such as Irritable Bowel Syndrome, Chronic Fatigue Syndrome, Eating Disorders and Sleep Disorders.
Events
This year's trips to South East Asia, Finland and India plus short breaks in Paris and Venice have instigated an enthusiasm for more adventure, but age brings with it responsibility (and a risk of recurrent Malaria!).  I will see my mother settled somewhere that cares for her as a person, the Gut Trust in good hands and take the plunge while I can.   For more see What's on?
Professional Activity
This site houses a bibliography of my Medical Research. You can find out more about my Clinical & Advisory work (or contact me at Claremont Hospital for a medical appointment). I also give Lectures & Talks and am able to act as an expert witness in medico-legal cases involving patients with food poisoning or Irritable Bowel Syndrome (and the emotional upset and disability it can cause).